定海谈 058
越南的文化遗产与文化"遗产化"
Cultural Heritage and the Heritagization of Culture in Vietnam
讲述:Oscar SALEMINK(哥本哈根大学人类学教授)
主持:梁捷
协助:金怡、赵伊人
语言:英语
时间:2016年11月16日(周三)19:00
地点:上海杨浦区定海港路252号 · 定海桥互助社
报名:关注本号,回复"定海谈58+姓名+手机号"
/友情提醒/欢迎大家购买酒水(茶水费)支持互助社的独立运营,投入现场募款箱中,也可点击页面底部"赞赏"按钮捐款支持。鼓励自带水杯。
Guest Speaker: Oscar SALEMINK
Hosted by LIANG Jie
Co-ordinated with JIN Yi and ZHAO Yiren
Language: English
Time: 7.00 pm, Nov. 16th (Wed)
Venue: Dinghaiqiao Mutual Aid Society (No. 252, Dinghaigang Road, Yangpu District)
* Please support our independent organization through donation or buying drinks druing your particiaption.
在本次演讲中,Oscar教授将概述越南最近20年的遗产制造(heritage making),特别着重于最近入选的三个非物质文化遗产对遗产的公众支持情况之影响。
我们现在所知道的文化遗产的话语和实践是相对晚近的;它是在第二次世界大战期间欧洲大部分地区遭到破坏后出现的,并通过教科文组织的公约逐渐全球化。自1972年《世界遗产公约》和2003年《非物质文化遗产公约》以来,世界上众多特定、本地化、历史性的遗址、物品和实践被贴上"遗产"的标签,在全球旅游市场的背景下创造了一个多层次、具有竞争性的遗产识别领域。
无论在国际还是国家层面,遗产化(heritagization)都十分注重地方性、独特性、特定性和原真性,但也矛盾性地作为国家领域的一个组成部分,并且根据教科文组织的看法,也因为进入到全球范围中而对文化多样性构成重大威胁。进一步悖论的是,为了削弱全球化的某些负面影响而出现了本着"遗产化"的目的、实质推动"全球化"的现象,使地方遗产支持者受到国家、市场和文化专家等外部力量的强制干预。在所有权和权力转让的过程中,当地社区被剥夺权利,甚至剥夺了他们共同拥有的文化"资产"。
本次演讲将通过讲述越南最近20年的遗产制造,借此指出:越来越多的文化共同体通过世界文化遗产化的过程(包括物质和非物质文化)越来越多地被围困、被侵占和被商品化。这些案例可能也与中国有关,因为越南促进的遗产隐含着与其巨大的邻国中国之区别。
In this presentation I give an overview of the last 20 years of heritage making in Vietnam, focusing in particular on the effects of three recent cases of Intangible Cultural Heritage inscription on the heritage constituencies.
The discourse and practice of cultural heritage as we know it now is relatively recent; it emerged following the destruction of much of Europe during World War II and globalized through the UNESCO conventions. Since the 1972 World Heritage Convention and the 2003 Intangible Cultural Heritage Convention, ever more sites, objects and practices worldwide that historically have been associated with particular, localized constituencies, have been labeled 'heritage', creating a multi-level, competitive field of heritage recognition against the backdrop of the global tourist market.
Both at international and national levels, heritagization celebrates the local, the unique, the specific, the authentic, but paradoxically as an integral part of the national domain, and by bringing in the global which according to UNESCO is a major threat to cultural diversity. In a further paradox, more globalization in the form of heritagization is called forth in order to combat some of the negative effects of globalization, subjecting local heritage constituencies to outside interventions by state, market, and cultural experts. In this process of transfer of ownership and authority, local communities are disenfranchised or even dispossessed of their cultural 'assets' that they held in common.
In this presentation I will argue that cultural commons are increasingly being enclosed, appropriated and commoditized through the worldwide process of heritagization of culture, both material and 'intangible', by focusing on the last 20 years of heritage making in Vietnam. The cases may have relevance for China, as the heritage promoted by Vietnam implicitly asserts Vietnam's distinction from its giant neighbor China.
讲述人| Guest Speaker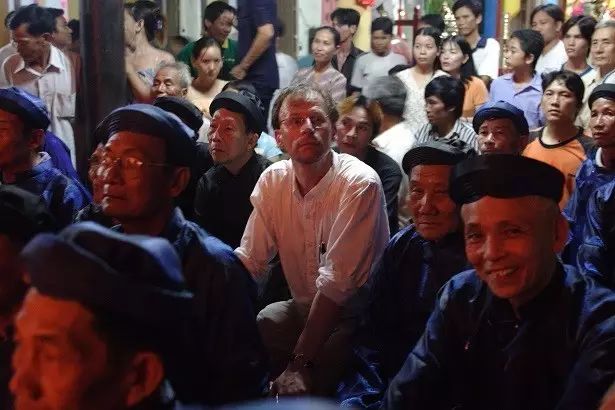 Oscar Salemink是哥本哈根大学亚洲人类学教授,和澳大利亚天主教大学(墨尔本)宗教、政治和社会研究所客座教授。 2001年至2011年,他在阿姆斯特丹自由大学工作,从2005年起担任社会人类学教授。 他在阿姆斯特丹大学获得博士学位,博士论文是关于越南中部高地的研究。 从1996年到2001年,他负责福特基金会在泰国和越南的社会科学和艺术和文化的工作。他是 "全球的欧洲:从欧洲之外构建欧洲——工艺品的视角" (受丹麦科研理事会赞助,项目涉及日本、印度、巴西、南非) 和 "HERILIGION: 当今欧洲的宗教遗产化和遗产宗教化" (研究伙伴来自荷兰、波兰、葡萄牙和英国)的项目领导人。
出版著作包括《殖民化的对象》 (1999),《越南文化多样性》(2001),《越南中部高地民族志》(2003),《宗教的发展和发展的宗教》(2004),《不安全的世界:人类安全的人类学视角》 (2010),《罗德里奇手册:亚洲宗教》(2014),《东南亚大陆地区的学术和实践》(2015)。论文发表于《历史和人类学》(1994)、《Focaal:欧洲人类学期刊》 (2006和2016) 、《东南亚研究》 (2007)等期刊。

Oscar Salemink is Professor in the Anthropology of Asia at the University of Copenhagen and Adjunct Professor at the Institute of Religion, Politics and Society of the Australian Catholic University (Melbourne). Between 2001 and 2011 he worked at VU University in Amsterdam, from 2005 as Professor of Social Anthropology. He received his doctoral degree from the University of Amsterdam, based on research on Vietnam's Central Highlands. From 1996 through 2001 he was responsible for Ford Foundation grant portfolios in Thailand and Vietnam in social sciences and arts and culture. He is project leader of "Global Europe: Constituting Europe from the outside in through artefacts" (research project in Europe, Japan, China, India, South Africa and Brazil, funded by the Danish Council for Independent Research, 2015 – 2018) and "HERILIGION: The heritagization of religion and the sacralization of heritage in contemporary Europe" (research project with partners from the Netherlands, Poland, Portugal and the U.K.).
Some book-length publications include Colonial Subjects (1999); Vietnam's Cultural Diversity (2001); The Ethnography of Vietnam's Central Highlanders (2003); The Development of Religion, the Religion of Development (2004); A World of Insecurity: Anthropological perspectives on human security (2010); the Routledge Handbook on Religions in Asia (2014); and Scholarship and Engagement in Mainland Southeast Asia (2015); and of thematic issues of History and Anthropology (1994), Focaal – European Journal of Anthropology (2006 and 2016) and the Journal of Southeast Asian Studies (2007).
图文提供: Oscar Salemink
翻译:金怡
校订/编辑:赵伊人
「定海桥互助社」地处历史性的工人社区之中,现在,移居人口为这里注入了新活力。互助社是一个自发组织,也是用于社员共同学习、会谈、待客、反思、组织、创作的活动现场。通过对集结与创造艺术/知识之方法的探索,互助社意在促成邻里或同志之间在互惠的原则下互动、互助、合作。互助社会举办讲座、游览、出版、地方特色的晚餐、学者驻地、放映活动和城际交换等项目和活动。欢迎关注我们的微信"dinghaiqiao-",我们的网站是dinghaiqiao.org。

Dinghaiqiao Mutual Aid Society, located in a historical working-class neighbourhood with a new and vibrant migrant population in Shanghai, is a self-organised group and physical place for learning, proposing, inviting, reflecting, organising and creatively working together. By exploring ways of gathering and producing art/ knowledge, it pursues interaction, assistance, and cooperation with neighbours and comrades under the principle of reciprocity. Its programs include talks, guided tours, publications, locally cooked dinners, knowledge residencies, screenings, and inter-city exchanges. Our website is dinghaiqiao.org.
请认准了,在定海路靠近波阳路处双汇冷鲜肉的招牌旁有一条没有灯光的小弄堂,往里走,不停走,就能寻觅到我们了!
Get off at Exit 3 of Aiguo Road Station, Metro 12. Walk south along Aiguo Road and then Dinghai Road. There is a dark and narrow lane called Dinghaigang Road between two buthers. Don't hesitate to go in and then you'll find us!
「定海谈」以定海桥社区为基地、以地方经验为参照,关涉港台日韩新马等亚洲各地的社区文化实践,团结各界人士,试图为社会发展与变革提供新观察与新思想。